Corporate Retreats
NEW!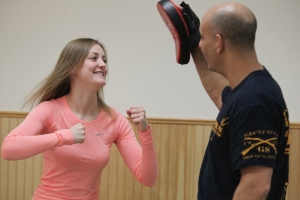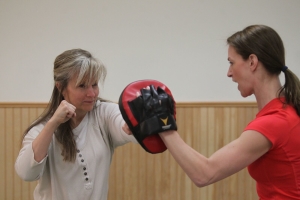 Is your group looking for an uplifting, empowering – and somewhat sweaty – experience? Contact us! At Project Koe, we bring the retreat to you.  Our sessions are one part discussion,  where we engage in activities to help your group members find their "koe" (voice), and two parts fitness and meditation.
A Project Koe retreat is for all ages.  In any organization there are new employees who prefer to sit in the back of the room, staff members who never speak up at meetings, or women and men who limit their own contributions.  We will challenge them to focus more deeply on their professional, and personal, goals.  At Project Koe, we believe the two go hand-in-hand.  
We believe these events are particularly beneficial to women, as we engage in activities and discussion regarding a variety of topics including: how women manage time and needs, finding our "authentic" voice, and why preparation is still the key to effective communication.  By sharing personal experiences, the room learns from each other.  Other topics could include, developing effective communication skills, prioritization in the age of instant communication, and "Fear is not a 4-letter word."  These meetings are not lectures, rather they are a mix of individual thought challenges, small group strategy-sessions, and large group discussions.  There will be plenty of laughter too, as instructors and participants share stories from the trenches!    
When the group is finished with discussion, everyone laces up their lightest sneakers and hits the gym! PK instructors lead a full body workout, complete with real martial arts movements. (We'll even teach a little Japanese.)  Classes include the opportunity to "Kiai," or shout, during the movements.  Instructors encourage all students to utilize the full space available for the class and to make some noise! At Project Koe we believe that everyone – and women especially – need the chance to punch and shout and occupy a lot of space.  Participants will literally "find their voice" during this challenging workout.    
After a full PK KIckboxing workout, the group can cool down with Aikido relaxation breathing exercises.  These breathing and relaxation techniques are centuries in the making, and can be done any time of day to help calm the mind and renew the spirit.
Your team will leave the session refocused, reenergized, and hopefully, with a much stronger and louder Koe.  They'll return to work with plenty to say.  (You've been warned!)
Project Koe retreats can run anywhere from 90 minutes to 4 hours.  A stand-alone PK Kickboxing class can be completed in 60 minutes.  Prices vary according to group size and length of program.  Contact nicole@projectkoe.org for additional information.
Contact

Project Koe
243 Tresser Blvd, 17th Floor
Stamford, CT 06901
(o) 203-355-3909
(e) nicole@projectkoe.org
"I really liked the variety in the program. The instructor makes everyone feel good about their level of participation."
"Nicole's class is AWESOME, but she is evil! She kicks my butt every week."
"Nicole's class is a terrific all-body workout, and it's great for clearing the mind. Let me be honest – it's really hard! I wasn't good at anything to start. Little by little, my skills have developed under Nicole's firm but forgiving guidance."
"I love this class, I never miss it if I can help it. I have lost weight and inches in all the right places!"
"I love Nicole's class – in fact, I'm obsessed! The workout is fun AND challenging and my body always 'hurts so good' the next day. I feel great since I started and it's TOTALLY EMPOWERING!"